Actuator Driven Swing Gate Opener
ARA SW850, this automatic gate opener can open 2 door gates, with an automatic reverse function, assures safety when a gate encounter an obstacle at opening or closing.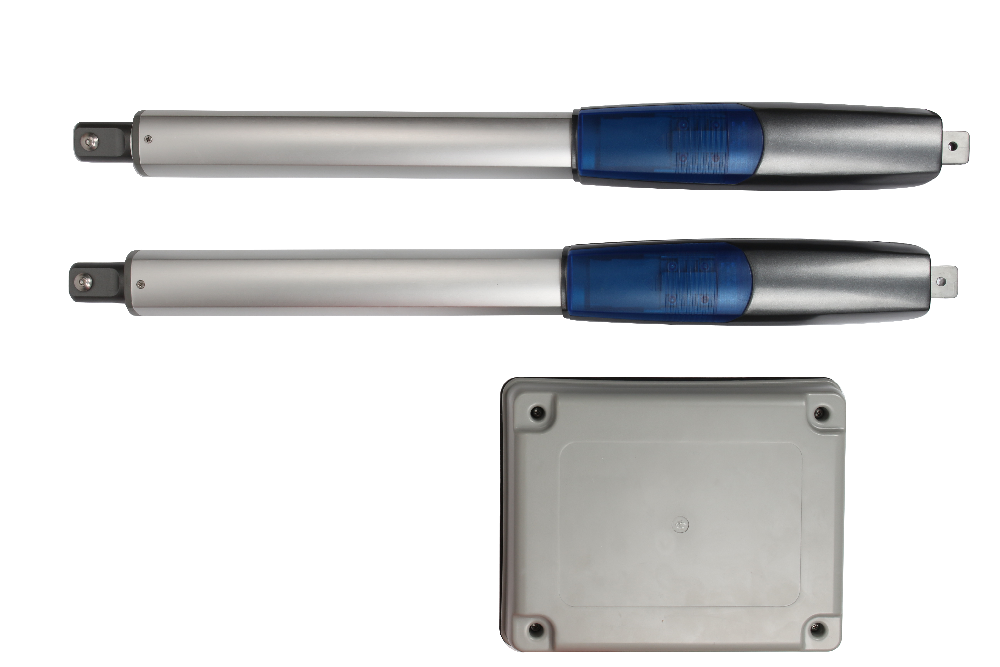 Lowest Prices Guaranteed
100% Satisfaction Guaranteed
Our Swing Gate Openers, are designed and manufactured exclusively for us under our strict guidelines and quality assurance standards.
Features include: direct drive mechanism, soft start/stop function, auto close mode, low standby power usage, quiet motor, compact size and easy to use interface.
Standard safety features include: Anti collision safety sensor, automatic force sensor and manual disengagement.
All the remote controls sold by ARA have revolving digital codes with over 1 billion combination possibilities for your peace of mind.