Automatic Parking Barriers
Remote controlled parking barriers are used in all kinds of parking spaces. Perfect for medical, dental or any other types of clinics that are always getting their parking spaces taken advantage of by non-clients.
Lowest Prices in Australia Guaranteed
100% Satisfaction Guarantee
12 months ARA Warranty
Fantastic Car space/ Car Spot Deterrent
Perfect For Apartment Complexes, Doctor/ Dental Clinics.
It is also perfect for those that are living in a shared apartment complex where their dedicated parking space is randomly used up by strangers. It will protect your parking space by standing guard while you and your vehicle are away.
You can feel at ease that no vehicle can park in your space and inconvenience you.
Our Automatic Parking Barriers, are designed and manufactured exclusively for us under our strict guidelines and quality assurance standards.
Features include: Battery operated, Low Charge Alarm, Remote Operated, and Emergency Hex Key & Toolbox.
Standard safety features include: Anti collision safety sensor and manual disengagement.
All the remote controls sold by ARA have revolving digital codes with over 1 billion combination possibilities for your peace of mind.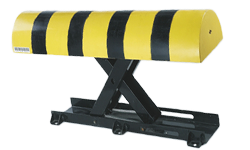 AS-BW-3 – Ideal for all Parking Barriers
Designed in Australia, this stylish unit is packed with features. Equipped with a strong large capacity 12 volt battery which is re-chargeable overnight (8 hours). No messy wires as the unit contains all electronic components inside the locked safety control box.
Features
Remote Controlled
No hard to use bolts, locks or cumbersome keys here. Easily raise or the lower guard with the easy to use remote control key-ring transmitter.
Re-chargeable Batteries
Equipped with a strong large capacity 12 volt battery, this unit can easily be recharged just 8 short hours and will last for months.
Low Charge Audible Alarm
When the battery is low it will give you an audible warning that it is time to charge. This will prevent you from using the unit without charge
Emergency Hex Key & Toolbox
If for any reason the unit does not operate. There is an emergency hex key, the you can use to operate the unit manually. For safe keepings a hex key box is also included as part of the package so you can keep it in your car for safe keepings.
Low Standby Power Usage
As one of the lowest standby power consumption units in Australia. The AS-BW-3 is mindful of the environment while reducing your energy bills.
Extra Safety Features
Manual Disengagement
In case of an emergency and the unit is standing up and will not operate, you can always open the main box to manually lay the whole unit down or up.
Anti Collision Safety Sensor
The Parking Barrier will stop when pressure is applied while in up or down motion, avoiding damage to your car.
Specifications
Unit Model : AS-BW-3
Voltage of working motor: 12Volt DC
Battery: 12Volt 7.0Ah sealed lead-acid
Power Consumption (operation): 20W
Power Consumption (standby): 30mW
Distance of remote control: >30m
Time to lie flat from standing: 5-6 sec
Time to stand up from flat: 5-6 sec
Dimensions (standing up): 720mm L x 200mm W x 300mm H
Dimensions (flat): 720mm L x 200mm W x 100mm H
Net weight: 14.5kg
Content