Garage Door Repairs
We provide a wide range of services to the Melbourne metropolitan specialized in repairing all type of garage doors for over 10 years.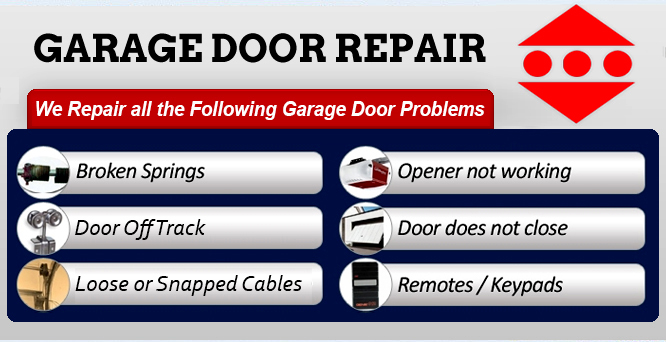 Our skilled and trained technicians can service and repair roller doors, panel lift doors and tilt garage doors.
At Automatic Remote Access, we want you to have the best possible experience with your garage door in Melbourne. We aren't interested in selling you the perfect garage door and then just walking away. We are committed to helping with all your garage door services for the life of the door.
Many of us find it tempting to attempt fixing your garage door problems yourself but it is important that the correct safety procedures are adhered to minimizing the risks of injuring yourself.
It can be extremely frustrating when your garage door suddenly stops working as it provide us with safety of both our homes and cars. For this reason we do offer a 48 hour service from a call for assistance. This can ensure that the largest moving object in your house is looked after and attended to in quick time.
An average garage door opens and closes over hundreds of times in a year this is why it is so important to get your door serviced just like you would your car.
Garage doors are responsible for setting the image for a house which is the reason why we specialize in providing any assistance you may need, as we believe there is no job to small our big for us. Our talented team are always working hard to getting your door working like brand new in minimal time!
South east of Melbourne is full of sprawling suburbs, and we are right in the middle of all of it. This advantageous location was one of the reasons Automatic Remote Access decided to locate in Braeside to provide the best services. The good news for homeowners in Melbourne is that the easy location—not to mention the presence of several major roadways near the city—make it so a garage repairman can get to your home quickly, in order to fix the malfunction and help you get on with your day. Our technicians can service all type of garage doors including roller doors, sectional or panel lift doors and tilt doors with a very competitive price.
Being aware of the conditions of your door and its opener is one of the best ways to help prevent issues or problems occurring. With keeping an eye open for any strange operations with your door monthly it can ensure your garage is getting the best treatment it needs. As tilt garage doors are the oldest style of doors and many properties still withhold their original door it is vital that you ensure that it is looked after. We would recommend that you should look over your door system for rust, broken pieces and including general wear and tear. In the event of coming across any of the above problems we would recommend getting a qualified technician to handle all you need. Specifically we can help in several services including spring replacement, garage door openers repairs, cable replacements and gate openers repairs.
Some of the common problems of garage doors that we can help you with are as follows:
Door hit by car and bent
Broken or tangled cables
Rollers won't stay in track
Door very heavy to use
Door locks don't work
Broken spring or springs
Electric door opener failed
Broken brackets
Superb Garage Door Opener Services
If your door has to stop working, wouldn't it be nice if it happened at a convenient time for you? If only that's how it worked! Because we know it isn't bound by your schedule, we offer emergency services in Melbourne. At Automatic Remote Access, we are so dedicated to our customers that we have technicians available all through the weekdays.
If any component of your garage door motor breaks, one of our trained technicians can identify and solve the problem. In fact, there are some works that our technicians can complete right there on the spot, without even leaving to get a part. Because the vans they drive are full of virtually every part they might need to fix a broken garage door opener that can happen immediately so that you can get on with your day.
When you need emergency services or even scheduled maintenance, look no further than Automatic Remote Access. Our commitment to the best products and the best service shows.
If you are interested in getting a FREE measure & quote for a brand new garage door or inquire about your garage door service, contact Automatic Remote Access today on 03 9551 4443 or visit our contact page to use our quick booking form. We are more than happy to help for any of your needs!