Weekly Special Promotion
Each week we bring you the hottest deals of garage doors & gates products. Make sure to check back often.
This week we are having a special promotion on the installation of new garage door openers;
The promotion covers the following:
The Motor unit + 2x handheld transmitters (valued at $40ea) + 1x wireless wall mounted remote (valued at $40) and 1x FREE handheld transmitter(valued at $40). We are so confident of the quality of our products; we are the only company in Australia that offers a 7 year exclusive warranty on the entire unit.
This is supply and installed starting at ONLY $525.00!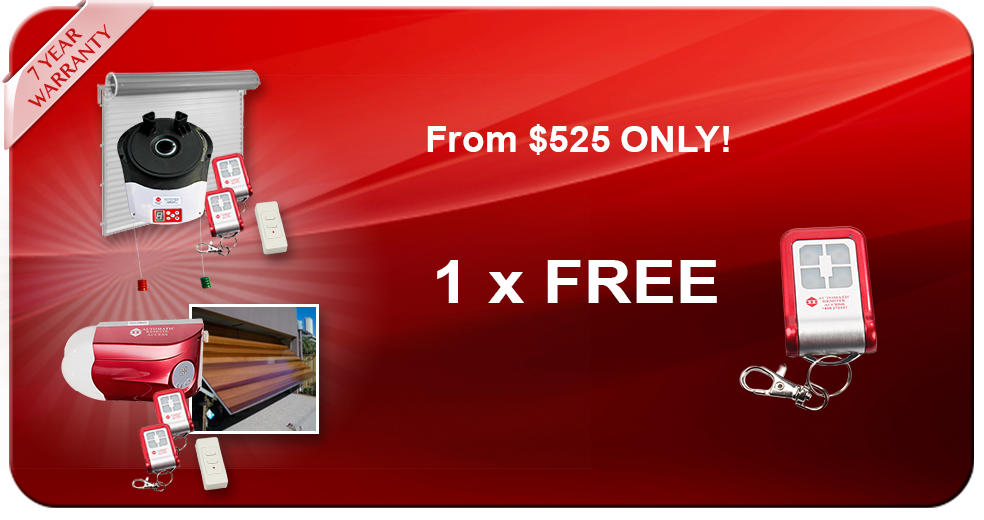 2. Fill up the form below and one of our friendly staffs will get back to you to organize the installation.