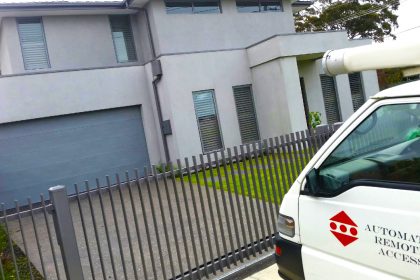 Gone are the days when people used to open as well as close the doors and gates of their houses/ commercial properties manually. No one these days has the time to do such time- consuming yet necessary tasks. Well, since every problem comes with a solution there is an easy way out in this situation as well. The introduction of ARA i.e. Automatic Remote Access is definitely a relief for people who juggle to open and close the gates of their private as well as professional properties.
Also, there was the need to look for something that was not only easy, but also ensured the security of the clients. We specialise in a variety of automatic remote access components for your properties. A large variety of automatic rollers tilts as well as motors are available with us for this purpose. Apart from just providing the right equipment, assistance will also be guaranteed for installing new garage door motors for all the clients. What else? All the services provided by us have a warranty period as well. Some of the products provided by us are roller door openers, tilt door openers, gate openers, curtain tracks, swing gate motors, panel door openers, parking barriers as well as the accessories related to each and every of the above said services. Also, we ensure that all the products made available to our clients are thoroughly tested as well as implemented for their quality and reliability at our workshops. All this testing and reliability checking processes are completed prior to the delivery of the products bought by the customers.
Reasonable as well as flexible prices are another advantage of being associated with us. Depending on the size as well as nature of the service required, the prices may vary largely. All together, we make it a point to ensure that the prices of our products do not burn a hole in the pockets of our customers. This means that affordable prices are now available along with satisfactory services as well.
Another area where we specialize is the repair and up gradation of various products. These include the repair of door locks, motors and barriers. Depending on the type of system used, up gradation services are also provided to all the clients. So next time you feel the need for any of the above mentioned services, remember that we are just a phone call away.