Sectional Garage Doors
We supply and fit sectional and panel lift garage doors for residential properties in Melbourne.
Here at Automatic Remote Access, we have one of the largest selections of panel/sectional garage doors for sale at the most affordable prices. Our sectional doors are the best choice for security, strength and design.
How Much Does a Sectional Door Cost?
The sectional door prices depend on the opening width and height, the colour selection as well as some non-standard styles. Here we have provided a guide on sectional door prices:
The cost of supply and installation of a single sectional door is anywhere between $850 to $1900.
The supply and installation of a double sectional garage door costs anywhere between $1400 to $4600.

The prices provided are only an indication for commonly find sizes up to 5 panels high door in standard Colorbond range. To determine final prices, Araccess representative must conduct a site measure. Other factors such as posts, removal and disposal of the existing door and any other custom modifications can cost additional.
Click here to find out about single and double sectional garage door sizes.
Advantages of Sectional Garage Doors
Sectional doors consist of 4 or 5 horizontal rigid sections/panels. Working off a torsion spring system, the hinges hold panel together. The hinges can allow the door to bend. This door opens to rest parallel with the ceiling space which gives the benefit of being able to install it on nearly every type of garage opening shape.
This type of garage door suits for openings which have limited headroom space. It can also accommodate for larger garage openings.
If you have regular movement of vehicles in and out of the garage in your property, sectional garage doors are the best option. The smooth running panel structure makes it a perfect installation for residential houses. Opening and closing vertically allow for the vehicles to be parked close to the door which makes the space around the car more usable.
All of our garage doors feature high quality rubber seals built into the bottom door panel which provide a high level of sealing against wind, rain and outside debris.
If you live in Melbourne and would like to buy a sectional door for your home, get in touch with us for a free quote.
Variety of Attractive Styles and Patterns to choose from
Sectional doors are the most aesthetically appealing option which is due to their array of colors, styles and patterns.
Our panel doors can have featured windows fitted into the panels to secure your home. Featured windows enable you to see outside when the door is closed.
We offer a wide range of designs and colours to match your home style.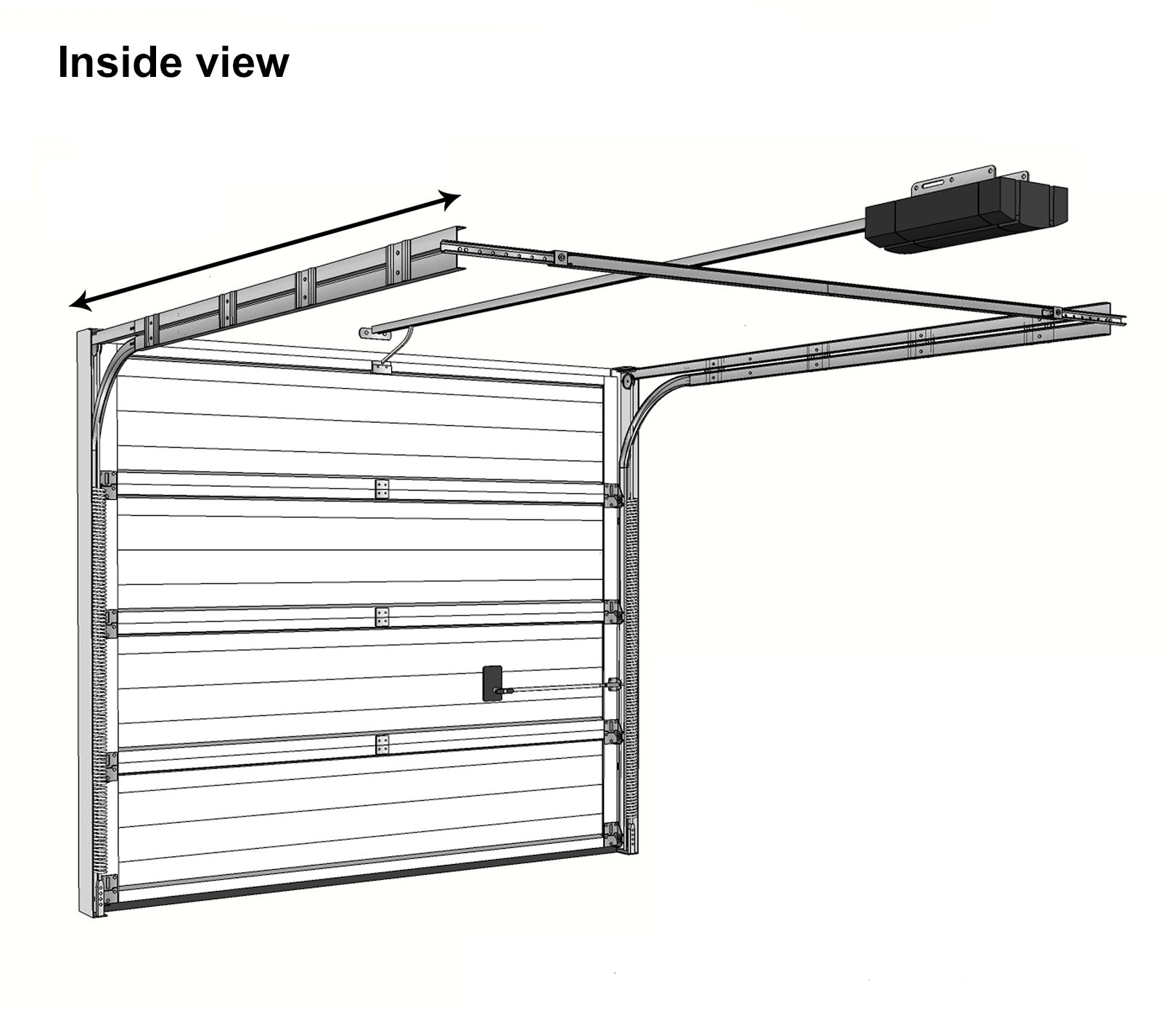 Sectional Garage Door Diagram