Description
ARA Mark2-V2 Motor
Lowest Prices in Australia Guaranteed
100% Satisfaction Guarantee
5 Year Motor Warranty (back to base)
2 Year General Warranty (back to base)
Suitable for All Sectional/ Panel Doors
Heavy Duty – 1000 nm maximum output!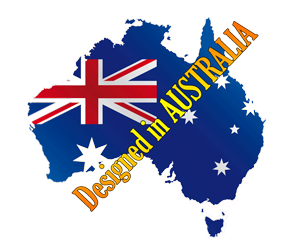 ARA Wireless Keypad Entry
Lowest Prices in Australia Guaranteed
Free Shipping Australia-Wide
100% Satisfaction Guarantee
12 months ARA Warranty
Compatible for Gates & Garage Door Motors
No Keys/ Remotes Needed
Security at its Best
FEATURES
ARA Mark2-V2 Motor
Soft Start & Stop – which is a function that accelerates and reduces the speed at the beginning and end of the cycle which significantly reduces the stress put onto the motor, increasing its life expectancy.
The Mark2-V2 motor has an automatic close function which can only be utilized if installed with Photo Beam sensors.
The Mark2-V2 motors offer as much power as the older AC Motors but with drastically reduced noise and vibration, offering smooth and reliable operation without the strenuous noise.
Standby Power Usage – Our motor is the one of the lowest standby power consuming units in Australia.
Space Efficiency – The Mark2-V2 is a very compact which allows it to be fitted even when headroom is limited.
Imbalanced Sensors – The unit monitors the spring balance of the door, and will indicate when the door is out of balance through a flashing LED light every 15 seconds, once the imbalance is detected.
The garage will be illuminated once the motor is engaged and will automatically turn off after 2 minutes has lapsed.
Vacation Mode Disables push button functionally to provide utmost security whilst user is absent for extended periods of time.
Anti-Collision Safety sensor – Should your door be interrupted while in its motions, it will automatically reverse to avoid injury in shutting on someone, or causing damage to any goods or vehicles.
Manual Disengagement allows you to open and close your garage door manually in the event of power failure.
Support Original Steering Wheel Control.
INSTALLATION
D.I.Y Installation Manual to assist a handyman with the installation of the MARK2-V2 unit, however ARA Recommends a professional Installer to carryout the installation of your garage door motor!
Installation is available within Melbourne Metropolitan
Please call 1800 27 22 27 to clarify whether your area is covered
The ARA Mark2-V2 Motor comes with 7 years full warranty if it is installed by ARA trained staffs for your peace of mind
SPECIFICATIONS
Mark2-V2 Motor:
433.22 Mhz AM radio with rolling code (1.2 billion combinations)
Input Voltage: 240V AC
24V DC Motor
Pulling Force: 800 nm Continuous, 1000 nm max output!!!
LED Display Screen
Light: 24V 21W incandescent
24V Accessory Output
Transmitter: 27A 12V Battery
Working Temperature -20°C to +50°C
Relative Humidity: <= 90%
ARA Wireless Keypad Entry Unit
433.22 Mhz AM radio frequency with rolling code (1.2 billion combinations)

Completely sealed for installation outdoor

Comes standard with 2 x channels to operate 2 units separately

Red LED illuminates light to assist when dark

Oval Shaped smart looking unit with dimensions of 85mm x 75mm

 Built in transmitter: 27A with internal Battery

Working Temperature -20°C to 50°C

Relative Humidity: <= 90%