Description
ARA RDO-V5 Elite Drive Motor
Lowest Prices in Australia Guaranteed
super quite and very powerful DC unit
100% Satisfaction Guarantee
5 Year Motor Warranty (back to base)
2 Year General Warranty (back to base)
Compatible with majority of garage roller doors.
Security at its Best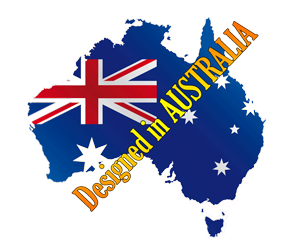 ARA Fingerprint Remote Control
12 Months ARA Warranty 

Compatible for Gates & Garage Door Motors

Up to 30 User Fingerprint

4 Channels to Operate 4 Door Openers

Waterproof and Suitable for Indoor or Outdoor

No Keys/ Remotes Needed

Security at its Best
FEATURES
ARA RDO-V5 Elite Drive Motor
Soft Start & Stop – which is a function that accelerates and reduces the speed at the beginning and end of the cycle which significantly reduces the stress put onto the motor, increasing its life expectancy.
The RDO-V5 Elite Drive motor has an automatic close function which can close the door thirty seconds after the door has opened and only is utilized if installed with Photo Beam sensors.
The RDO-V5 Elite Drive motors offer as much power as the older AC Motors but with drastically reduced noise and vibration, offering smooth and reliable operation without the strenuous noise.
Standby Power Usage – Our motor is the one of the lowest standby power consuming units in Australia.
Space Efficiency – The RDO-V5 Elite Drive is a very compact which allows it to be fitted even when headroom is limited.
Imbalanced Sensors – The unit monitors the spring balance of the door, and will indicate when the door is out of balance through a flashing LED light every 15 seconds, once the imbalance is detected.
The garage will be illuminated once the motor is engaged and will automatically turn off after 2 minutes has lapsed.
Vacation Mode Disables push button functionally to provide utmost security whilst user is absent for extended periods of time.
Anti-Collision Safety sensor – Should your door be interrupted while in its motions, it will automatically reverse to avoid injury in shutting on someone, or causing damage to any goods or vehicles.
Manual Disengagement allows you to open and close your garage door manually in the event of power failure.
ARA Fingerprint Remote Control
The buzzer beeps after power on, if the green light flash for 1 second, it means the fingerprint module normally works; if the red and green light flash alternately, it means communication error, please verify that the fingerprint module is normal and its connection is correct, otherwise, the device cannot work.
There are 4 output channels inside, to control the corresponding channels signal output by registering fingerprints.
Set up a manager fingerprint to manage users' fingerprint registration, channel selection and the deletion of all registered fingerprints. Note that the manager fingerprint cannot be used as users' fingerprint.(it cannot control signal output).
When the user press the fingerprint and after it's valid, the corresponding channel will output signal for 1 second, at the same time the green light will flash for 1 second, and the buzzer beeps for 1 second. If the fingerprint is invalid, the buzzer beeps 4 times.
Low battery detection: press fingerprint in standby status, if the red light quickly flash for about 2 seconds, it indicates low battery, please replace battery.
INSTALLATION
ARA Highly recommend that a professional garage door motor installer to carryout the installation of your Garage Door Opener
D.I.Y comprehensive Installation instruction provided to assist the installer with the installation of the RDO-V5 Elite Drive motor
please ensure the roller garage door is well sprung and balanced for the long jeopardy and life of the motor.
ensure that you have adequate roller door supporting stand on even ground to assist with the installation.
ensure that you strap the roller door well before you start the installation.

The ARA RDO-V5 Elite Drive Motor comes with 7 years full warranty if it is installed by ARA trained staffs for your peace of mind

Please call 1800 27 22 27 to clarify whether your area is covered
SPECIFICATIONS
RDO-V5 Elite Drive Motor:
433.22Mhz AM radio with rolling code (4.29 billion combinations)
Input Voltage: 220-240 V-AC
24VDC Motor
Pulling Force: 800nm Continuous, 1000nm max output!!!
24V Accessory Output
Transmitter: 24V Battery
Working Temperature -20°c to 50°c
Relative Humidity: <= 90%
LED Lighting
60 Seconds Opening/Closing Run Time
UHF 433.22 MHZ, AM Receiver
ARA Fingerprint Controller
Power: 4 x AA alkaline battery
Life of battery: 1 year (use 10 times every day)
Frequency: 433.22 Mhz
Transmitting power: approx 10Mw
Code: HCS301 standard
Working distance: 100m outdoor
Working temperature: -20℃ to 55℃