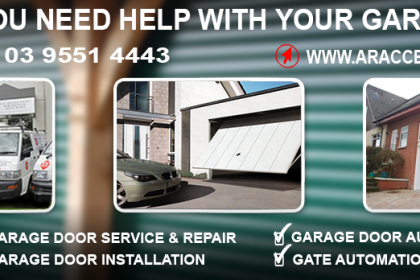 As buying a garage door opener is a long term investment there are a number of important points that should be considered. The following notes explain the facts, terminology & features :
Power consumption
Most modern automatic garage door openers feature a fairly efficient low voltage DC motor but the amount of power consumed while the door is in motion is of little consequence as the motor only runs for a about 15 seconds to operate the door, the important figure here is how much energy the unit consumes during the remaining 99.9% of the time while the unit is in standby ! Operators with low energy type transformers offer considerable savings in running costs due to the improved efficiency of transformers. This can amount to a considerable saving over the lifetime of the operator !
Motor power
Choose an operator capable of lifting in excess of the force required to move the door so that the machine is not constantly working at the limits of its capabilities. It is most important that the garage door is properly balanced. To check this open the door half way by hand and let go, if it sinks the door is 'under sprung' and requires attention. As a general rule a garage door motor rated at around 45kgs pulling force is adequate for doors up to 8′ wide, while a unit capable of 60kgs or more is recommended on larger doors.
Soft start & soft stop
This concept was originally developed to reduce stress on the door and drive mechanism by gently accelerating the garage door motors to full speed in a controlled manner to improve reliability. Soft start & soft stop motors are therefore particularly beneficial on heavy doors but do also offer the added luxury of very quiet & gentle closure, a feature of great importance regardless of door size, on integral garages where the family sleep above.
Safety
This is obviously of great importance, an automatic garage door is a large heavy object and you want the garage door motor to stop immediately if the door is obstructed. Recent changes in safety regulations require that garage door motors which don't incorporate a self-learning safety protection system be fitted with an additional Photo Beam Cells (Sensors) safety device that stop the motor immediately if an obstruction is detected, this will ensure the highest possible level of safety for your family & pets whilst saving money & installation time.
Wall mounted push-button
If you have an integral garage with direct access to the house, a wall mounted push-button is likely to get as much use as the remote control. Its worth checking that a good quality push-button is included, an internal wall control switch is regarded by few manufacturers as an optional accessory at no extra cost.
External emergency release
If your garage has no alternative pedestrian access door an emergency release device will be required to allow manual operation of the door in case of power failure. Most garage door motors require an additional lock to be purchased separately & fitted into the door to enable it to be opened manually from outside, these additional locks are unsightly, very fiddly to use and can result in reduced security. A well designed electric garage door opener will have a cable operated manual release system which can be connected to the door's original locking handle to provide 'simple to use' manual operation in the event of a power failure.
Security
Access is by coded radio control signal but operators with an anti-scan 'rolling code' remote control systems offer the ultimate in security by eliminating 'code grabbing' (copying and duplicating the security code) electric garage door openers hold will the door securely shut at the top when closed.
Warranty
Remote controlled garage door openers warranty range from 1 – 7 years. As a general rule the longer the warranty the more confidence the manufacturer has in their product. ARA is the first company of its type to introduce an exclusive 7 year warranty on its automatic garage door openers.
Availability of spare parts
You'll rely on the product for many years so make sure you choose a manufacturer that will continue to provide a full range of spare parts long after the product has ceased production such as Automatic Remote Access. Sadly most other manufacturers will leave you with no alternative than to scrap and replace the entire machine if a minor component fails outside the warranty period.
Outlay
You want your garage door opener to give years of trouble-free service but this largely depends on the build quality and design of the product. Having specialized in garage door automation over sixteen years Araccess have found one garage door motor manufacturer to be the clear leader in terms of outstanding quality, design and refinement.