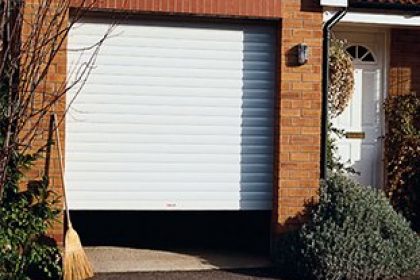 ​ The roller door is one of the most common garage doors you will find in Australia. They are easy to maintain, but you still need to make sure they work safely and correctly.
The main reason for a roller door that does not slide is dirt, mud, hair, and fur that builds up on the path and in the channel, clogging the rollers underneath and preventing smooth movement.
Here is how our technicians clean the roller doors and track.
Remove the door from the track: first, we find the roller adjustment screws and use a screwdriver to loosen the screws counterclockwise. Then we remove the doorstop at the top of the edge, which should be as easy as unscrewing it. Once these two steps are done, we carefully release the door from the track.
Check the rollers: Place the door on a couple of sawhorses so we have easy access to the rollers on the bottom. We use a screwdriver to softly pull the rollers out. If they appear to be damaged, it could be a problem and they need to be replaced. If they are dirty, we clean the dirty part and rub them with denatured alcohol. It is better to re-grease them with silicone spray which will keep the dirt out.
Put the clean rollers back in place: Align each adjustment screw with the entry hole and tap them into place with a hammer and a block of wood so as not to damage the wheels. When they are properly seated, we pull the rollers back as far as they will go.
Clean the rails: Wipe the top rail with alcohol and spray it with silicone. Then, remove any loose dirt from the bottom rail and then clean it with alcohol.
 Replace the door. Insert it into the bottom rail, then tilt it up. We replace the head stop first, or it may fall out, then, roll the door toward the post on the lock side, then try turning the adjustment screws until the door aligns with the post.
Of course, the best way to protect against damage to rolling doors is to install quality products that will last longer and not wear out as quickly. Araccess has a wide selection of products that are great for your garage. Check out our roller garage doors and learn about the considerations you should make before buying a garage door.