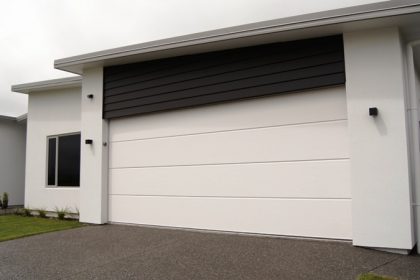 There are different types of doors including panel doors, roller doors, swing doors, sliding doors, and a lot more. Of these, the roller doors are beneficial in a number of ways. New Roller Doors Melbourne with an Automatic Garage Door Opener are usually made of corrugated steel and this makes the door strong and sturdy.
Garage Doors are large doors that open manually or mechanically by electric motor, used to accommodate automobiles and other vehicles. There are two types of garage doors, one is small garage doors made of single panel and another is large garage doors made of several jointed panels. If you want to buy the best garage doors, it is better to look for garage doors Melbourne.
Ideas to buy doors that suits your home:
There are a lot of doors swarming the market; however, choose the one that fits in your budget.
Doors and fences are the part of your home; selection can be done as you like, but make sure that it fits your home's architectural style.
You can choose a door with detailed carvings, fitted with decorative glass, quality handles and locks.
The right material for entry doors are solid wood, fibre glass or wood composite but if you want complete security, you can consider wrought iron or steel doors.
Buy from the right dealer to avail free installation and maintenance services as well as get good warranty and guarantee offers.
How to buy the best garage door?
To buy the best garage door for your garage, you should first find a reliable and a reputed dealer in your location. For that, you can search online for garage doors Melbourne, new roller doors Melbourne or automatic garage door opener Melbourne. You will find lots of information and you can choose one dealer depending on your needs, budget and preferences.