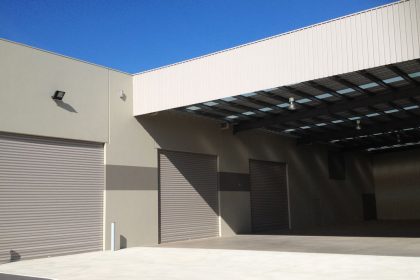 Does your garage door need to be replaced, or have you recently added a garage that needs some finishing touches?
As a homeowner, it's important to install your garage door properly because it keeps your valuables safe and creates a good first impression.
Garage door installation is not just about choosing the door you like best, but also about other details. The Araccess garage door buying guide will help you make the right decision.
Will a new garage door increase the value of your home?

According to the 2021 edition of Remodelling Magazine, installing a new garage door is one of the best ways to increase the value of your home. In fact, many homeowners can recoup about 3/4 of the total cost of the project when they sell their home.
Araccess can help you find an appealing model from our selection of garage doors. We have a wide selection of garage doors for all budgets, spaces and designs. A current trend is custom garage doors, such as Alucobond garage doors, Aluminum garage doors, Wooden garage doors and glass garage doors, which are an attractive addition to many types of homes.

The types of garage doors
There are a few factors to consider before finding the perfect door for your home or commercial building. To find the right type of garage door, you should consider the building and the space you have available, including ceiling height.
Sectional/Panel Lift
Sectional/panel lift garage doors are made up of multiple sections connected by hinges, so they look like a single door and open in a curve through a track system above the floor. The panels can be designed to match the appearance of your home and make an excellent first impression. They can be made from a variety of materials and finished with a colorbond or powder coat finish. Sectional/panel overhead doors are another great choice if you have limited garage space or a small driveway, and can also be motorised for added convenience. See our online image gallery for examples of sectional/panel overhead doors we install.
Roller garage doors
This is an inexpensive garage door type that is compact, practical and looks great as a traditional choice for most homes without being very expensive. For homes with a narrow garage opening, roller doors are often the best choice. For added convenience, you can install a motor. Alternatively, you can leave roller garage doors as manually operated doors with a lock and key.
Roller doors require the most clearance because the door is rolled up to the top of the garage. If that space is limited, consider a sectional or overhead door instead. For examples of roller doors, we have installed, check out our online gallery here.

Tilt garage doors
Tilt garage doors are made of one piece of material that opens up and down on a spring hinge. The advantage of a one-piece garage door is that you can choose from a variety of materials for the construction. The tilt up garage door takes up the least amount of height space. So, if you have limited space in height, this is an ideal choice. However, you will need enough space in your driveway to be able to open and close the door. Tilt doors can also be automated with a motor from Araccess to make opening and closing easier. Contact us for a free quote.