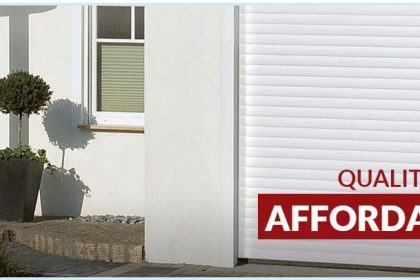 As many of us know garage doors are a vital part of our homes but it's easy to underestimate the value of a good garage door. No matter what type of opening you may have, there is always a way to have a garage door fitted. Garages doors can be of great importance through safety of our private belongings especially including our beloved cars. Not only do they provide utility they can increase the value of your property. While having this in mind maybe it's time for you to get a repair service, maintain, upgrade or replace your current garage door.In each different type of door there are various different ways that a garage doors can become run down if not looked after.
LUBRICATION OF GARAGE DOOR
As garage doors over time can be prone to rusting it is vital to have your garage door at the best quality it can be. By lubrication your door it can allow for any rusting to be prolonged while also extending your doors life by preserving its precious parts. it can reduce the risk of having water damage especially if you leave near a beach. If the door is rusted you may find a more forced entry to your garage and in these cases it may be beneficial to looking into a replacement door.
NEW AGE
As the years come by, the trends change as we all know. As trends change our expertise in technology increase. With better technology life can only become easier for us all. If you find yourself living with a tilt door with weights you will be unable to have your door automated.  Due to the heaviness of the weights on these types of doors motors are unable to be put on the door making it difficult to get the door open and shut as they are very old and outdated. As technology develops we are able to find better solutions and systems for door automation which enable the doors to work more efficiently and be more durable for not only now but for the future. If you find yourself living with an old door you may find that it is hard to have your door automated. If the door is eligible to have a motor put it in place you may find that the motor can be strained causing a problematic future.
GENERAL WEAR
When the door gets older you may find that the door becomes looser and can be a struggle to open. As frustrating as it may be general wear and tear is an unfortunate fact of life. In these situations we always recommend to have your door to be replaced every fifteen to twenty years to reduce any strain on the structure of the garage. If your garage door is not as strong as it used to be it is easier for you to become a victim of break ins. As security is of high importance in today's society it is important that as the owner of your garage door to be on watch of your door and its current status. Making a decision to have your door replaced can be a lifesaving one.
RISKS OF OLD GARAGE DOORS
If you find that your current door is having issues it is important for your safety to not put yourself in any position of danger. Numerous concerns can arise if there is a loss of tension in springs. In worst case scenarios the door may be able to slam down quickly and can not only injure yourself but damage your vehicle if it may be in the doors way. By updating your current garage door there is new technology which can prevent these matters from occurring. Additional items such as infra-red systems can detect movement and stop doors from closing when obstructions are in the way so the door can bounce back up again before any harm can be done. These systems are most beneficial to families with young children and pet owners. From having the latest safest doors in your home you may not only prevent danger for your loved ones but you are able to have the ability to feel safe knowing that there are systems in place which can minimize any dangers.
UPGRADE
By  servicing and repairing your current garage door there are so many options that you could never imagine to decide from. There is an endless array of varieties to suit any and every budget. We strongly believe that a new door is not an expense but a worthy investment. For more information on how you could have the best quality garage doors fitted at your Melbourne property, please don't hesitate to contact us!